National Hunger and Homelessness Awareness Week
---
November 18-24th , 2019
National Hunger and Homelessness Awareness Week is an annual week of programs to draw attention to problems of hunger and homelessness. Students, staff, faculty and the surrounding community are invited to learn from this series of educational, service, advocacy, and simulation events.
---
All Week: Project Pack the Pantry: week-long donation drive for Knight's Pantry.
Bin Locations: Biological Services, Career Services, Engineering II, Fairwinds Alumni Center, Health & Public Affairs I, Health Center, Howard Phillips Hall, John T. Washington Center, Millican Hall (2nd floor), Nicholson School of Communication, NorthView, Psychology Building, Recreation and Wellness Center, Student Union, Technology Commons II, Trevor Colbourn Hall.
Monday 11/18
FreshFest 10am-2pm, Student Union Patio
SGA is bringing your student fresh market back to campus with the goal of spreading awareness about hunger, homelessness, and mental health.
Cost of Poverty Experience (COPE)  1pm to 4pm, Live Oak
The Cost of Poverty Experience (COPE) is a simulation designed to help participants begin to understand what it might be like to live as a typical low-income family in the U.S. It is based on real stories and created alongside those who have lived with these daily struggles.
RSVP : https://www.eventbrite.com/e/cost-of-poverty-experience-tickets-75925885367
Hunger Banquet (VUCF), 7pm-9pm, Cape Florida Ballroom-Student Union
The Hunger Banquet is an interactive event that both creates awareness about the issues of hunger and homelessness and ways to help reduce the disadvantages associated with the inequalities of social classes. The event will provide participants a simulated experience of the realities of society. Attendees will be treated to guest speakers, the opportunity to talk to representatives from organizations who are leaders in the fight against hunger and free food.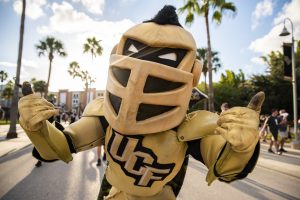 Tuesday, November 19th
Fairwinds Budgeting 101: 11am-12pm, Sand Key-Student Union Room 220
Tuition, books, clothes, food, fun… college life can get expensive! If you struggle with how to set up a budget and then actually stick to it, or simply want some tips on how to be successful in this area, then this is the workshop for you! Join the FAIRWINDS staff as they provide tips and tricks on how to successfully budget for college and beyond.
#Adulting Loan Repayment: 1-2pm, Sand Key-Student Union Room 220
Student loan repayment does not take a one-size fits all approach. There are a variety of loan repayment plans available. This informative session provides attendees with information on the various loan repayment options available.
Couponing 101: 2-3:30pm, RWC 206
Learn the basics of couponing and save money on grocery items during our Couponing 101 Workshop. Discover how you can get name brand items for less or even free. You will receive coupons and a coupon organizer to get you started.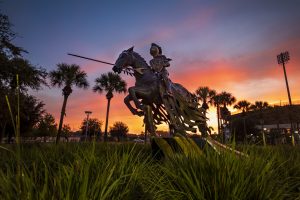 Wednesday, November 20th
Racial Wealth Gap Learning Simulation: 10am-12pm, Key West-Room 218ABCD
This interactive activity will provide opportunities to learn more about the connection between wealth, hunger, poverty, and racial equity.
A Place at the Table: Let's Talk About Hunger: 6pm-8:30pm, CB2 106
What do you know about hunger in your community? Join us to learn more about hunger and homelessness in Central Florida, and to learn about some community resources to help alleviate these issues. The presentation will be followed by a screening and discussion of the documentary film "A Place at the Table".
Thursday, November 21st
SNAP Coaching: 10:30-11:30am, Wellness & Health Promotion Services
Walk-ins welcome to discuss options within the Supplemental Nutrition Assistance Program
Farm2UCF: 12-2pm, Memory Mall
Cooking demonstration surrounded by tabling teaching you how to bring the farm to your table. Resources available to support your appetite and your life.  Stop by for tips, tricks, and a tasting.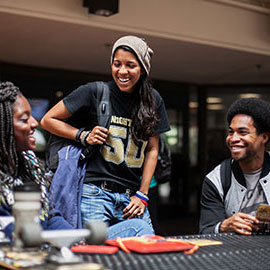 Friday, November 22nd
Arboretum Volunteer Event: 8-10am, Arboretum
RSVP through Knight Connect
Saturday, November 23rd
United Against Poverty: 12pm, Lake Claire
United Against Poverty, formally known as Community Food and Outreach Center is an organization that strives to help break the cycle of poverty by providing subsidized groceries to those in the community. Volunteers will help restock the store, sort donations and perform hother tasks that help out the customers and staff. Please wear closed toed shoes and comfortable clothing. RSVP through Knight Connect
Sunday, November 24th
Feeding Children Everywhere (hosted by UCF President's Leadership Council (PLC) and SGA): 10am
This event is closed to additional participants. Thanks to those who signed up!